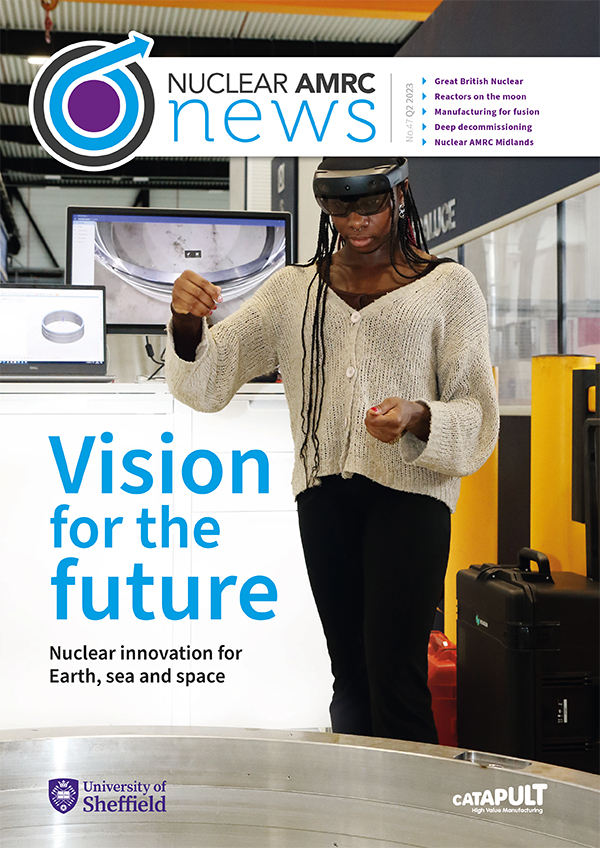 Our quarterly newsletter features the latest developments at the Nuclear AMRC, including details of new workshop capabilities, research projects and business support programmes; plus case studies showing how we're helping businesses win work, and news on key developments in the UK nuclear industry.
Download the latest edition of Nuclear AMRC News (Q2 2023) as a pdf (c6MB).
If you'd like to receive a printed copy of the newsletter (or to amend your current details), please send your name, company name and address to Tim Chapman, Nuclear AMRC communications manager: t.chapman@namrc.co.uk
You can also use the form below to sign up for email notifications when a new newsletter is released online, plus occasional emails with other news from the Nuclear AMRC. We will not share or use your details for any other purpose, and you will be able to opt out at any time.